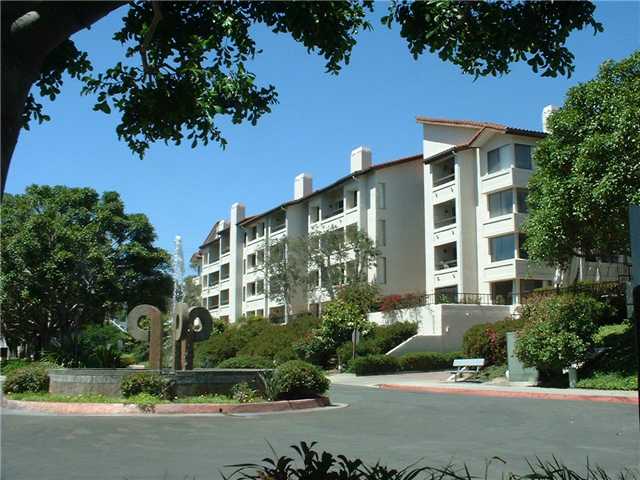 Friars Road is the main artery of Mission Valley - connecting it from East to West. There are a wide variety of condos, town homes, and other multi-family housing available along its entire stretch. Because Friars Road is essentially the heart of Mission Valley, all major attractions and amenities are within walking distance or short drives from any location near it. Other great areas to live in Mission Valley are Escala, San Diego Mission, Fashion Valley, and Hotel Circle.
Living on Friars Road
As the main artery of Mission Valley, Friars Road has a many condos of different styles and location to offer. With the San Diego River running parallel to the it, Friars Road is undoubtedly a beautiful location. The valley houses schools like Mission Valley West as well as Westfield Mission Valley along with innumerable shops, restaurants and other civic amenities.
Location:
The entirety of Mission Valley can be driven from east to west on Friars Road. The San Diego River that passes through Mission valley runs almost parallel to Friars Road and empties into the Pacific Ocean at the West end of the valley. Friars Road has direct acces to I-8, I-805, I-5, and CA 163.
Real Estate:
Some of the great condominium communities on Friars Road include:
The Courtyards: These great condos offer a beautiful view with an adjacent golf course, tennis courts, pool, gym and much more. It also features in the list of top 10 condos in the area with its special guard-gated entrance.
Franciscan: This condo is just across the golf course. These condos are much older, giving it a historic ambiance. Howwever, they have modern facilities including pool, gym, and spa and laundry service.
Friars Mission: These condos are located at the centre of Mission Valley. They offer beautiful views along with two spas, two pools, and large tennis courts.
Presidio Place: Located at the far west end of Mission Valley, this condo features a guard-gated entrance with underground parking facility, two pools and spas, four racquetball courts, and four tennis courts.
Park Villas: Located just off Friars Road, the condo consists of two pools, barbecues, jacuzzi, and splendid parks.
The Bluffs: These condos have a tropical ambiance with waterfalls and greenery all around. They have two pools, recreation room, gym, and tennis courts.
Looking to Buy on Friars Road?
If you would like to tour the area and start your search for the perfect home on Friars Road, please contact [Agent Name] by email [email protected] or phone (619) 227-5221.