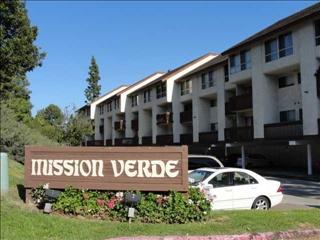 San Diego Mission area takes its name from the historic Mission Basilica San Diego de Acalca. At the far west end of Mission Valley, the landscape is generally green - hinting at its proximity to the ocean. Although all of the great amenities of Mission Valley are mere minutes away, San Diego Mission has the advantage of being equidistant to modern convenience and the Pacific Ocean. Other great places to find a home in Mission Valley are Escala, Fashion Valley, Hotel Circle, and Friars Road.
Living in San Diego Mission Condos
San Diego Mission Condos is much like other real estate sites in Mission Valley area in its fast access to all necessary conveniences as well as the natural beauty of the San Diego River. The Mission community includes both Mission Hills as well as Mission Beach. While the beaches are the best choice for aquatic enthusiasts, hills offer serene locations accommodating innumerable families with luxurious amenities at reasonable prices. The beaches have formed nightlife attractions while the valley and town offer a historic experience. A place to be proud of, Mission Community is the heart of San Diego.
Location:
The Mission Area, located in the Mission Valley is a fertile area crossed by the San Diego River which ultimately drains into the Pacific Ocean. The Mission Area is a very upscale area and is home to many condominiums, townhomes, villas, terraces and apartments. The San Diego River flows right through the middle of the valley creating the eastern flank and the western flank. The Mission area is also close to Qualcomm stadium, home of the San Diego Chargers, sporting events, and numerous other exciting community events and sales.
Real Estate Market
The Mission Area is replete with condo communities that have all modern amenities including laundry, spacious bedrooms, convention centers, pools, and much more. If one is looking to buy property in San Diego either to set up a home or open an office, it is hard to find a better locale. The condominiums most frequently have 1-3 bedrooms with living areas, kitchens, entry areas, and multiple bathrooms. Other standard amenities include personal patios and balconies, alarm systems and other depending on the unit. Many condominiums in Mission Area are pet friendly. Communal amenities include swimming pools, gyms and fitness centers, media centers with projection screens and furniture, and much more.
Some of the most notable Mission Area condo communities include: Monte Vista, Archstone Mission Valley, and Rancho Mission Condos.
Amenities:
There are many good schools in the area such as Faith Community School, Juarez Community School, and St. Columba Elementary School. The area also has several restaurants and cafes including McDonalds, Pizza Hut, and Little Caesar's Pizza. Mission Area also boasts three shopping malls including the famous Fashion Valley Mall.
Looking to Buy in San Diego Mission?
We would love to help you find your dream condo in Mission Valley! Please contact Jeremy Katz by phone (619) 227-5221 or email jkatz@SDHouseHunting.com to start looking for your home in Mission Valley!